Camping Viaduct of Viaur
THE VIADUCT OF LIFE, THE GREAT ARCH OF THE ENGINEER PAUL BODIN
The railway viaduct, built in 1902 by Paul Bodin, an engineer from the Société de Construction des Batignolles (SCB), of Albi, is a single-arch steel structure that allows the railway to link Rodez to Carmaux, to cross the viaur valley.
With a length of 460 meters and 116 meters above the Viaur river, is one of the most beautiful works of art of the French railways, it will have allowed to break the isolation of the Aveyron Segala, especially on the agricultural level.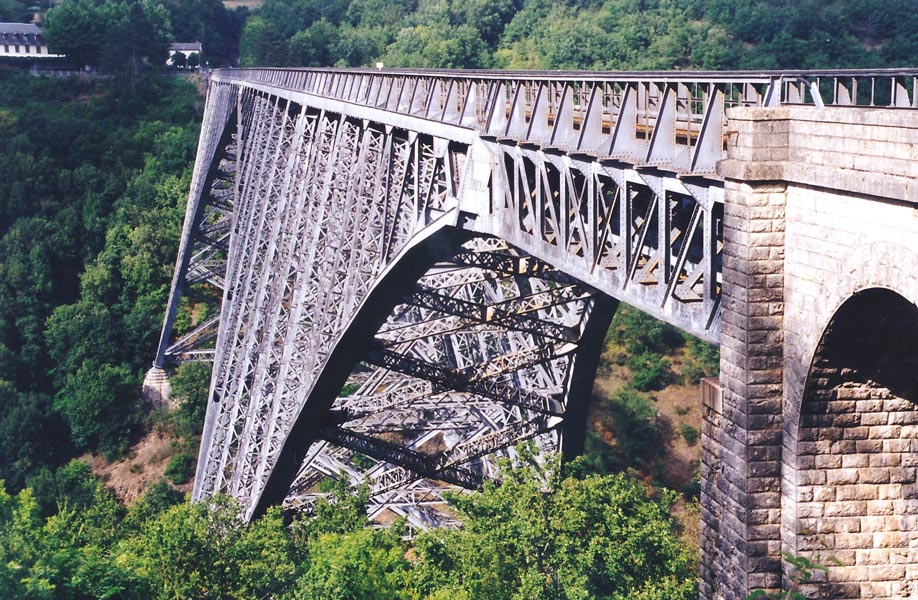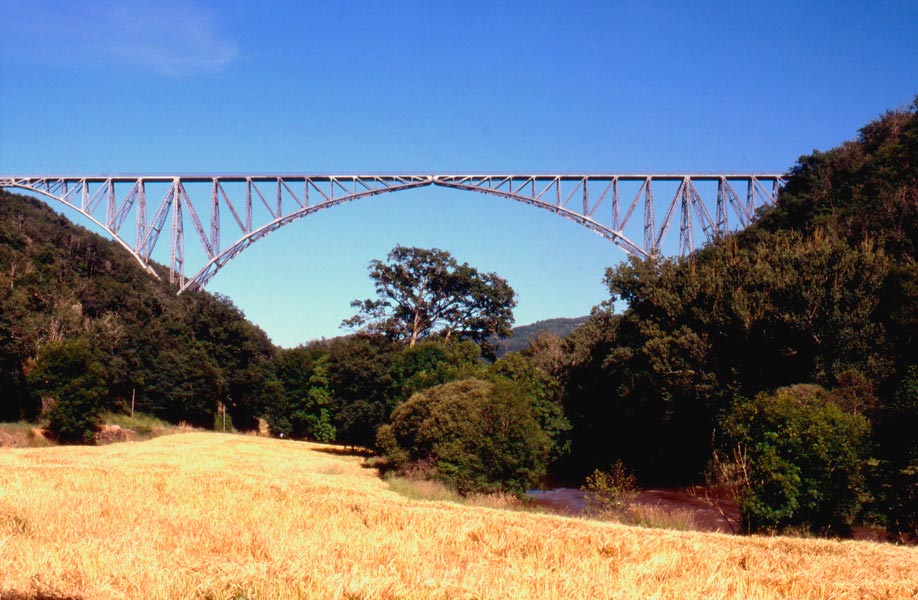 You can admire it, from its three areas of visions:
On the Aveyron side, at the lieu-dit Malphette on the commune of Tauriac de Naucelle
On Yunnan area, Tarn side
In Tanus where the view is magnificent and possibility to go along the Viaur river, up to the mill of Gô, to pass under the arch of the viaduct.
Today, it is in the process of being inscribed on a list of six metallic railway viaducts with large arches in order to create a circuit in favor of the World Heritage List of UNESCO.
The Viaur viaduct, is 10 Kilometers from your camping in Aveyron with swimming pool.