Campsite with water space Aveyron
Heated swimming pool in Aveyron
The camping of the lake of Bonnefon in Aveyron, is the perfect place to spend a relaxing stay in Aveyron. Thanks to our geographical situation, our campsite with swimming pool in Aveyron, is a starting point to discover the region and its various outdoor activities. Its aquatic space, a structure dedicated to relaxation and fun, will delight you for swimming, whether you are with your family or with friends.
The water is kept at a comfortable temperature (28-29°C) so that bathing remains pleasant. To start the day well or at the end of the day, after visits or outdoor activities, a small passage in the jacuzzi will do you a lot of good. You will then be able to lie down on the sunbathing area carefully distributed on the beach of the aquatic complex for a moment of relaxation or sunbathing.
The little ones can also enjoy the small pool heated to 28-29°C and take advantage of the Easytoon aqualudic space with its 5 water games dedicated to them.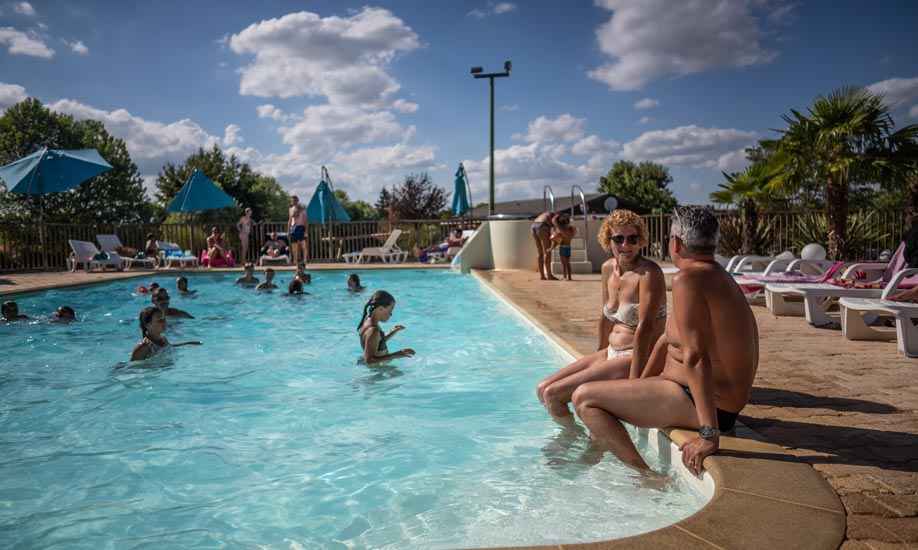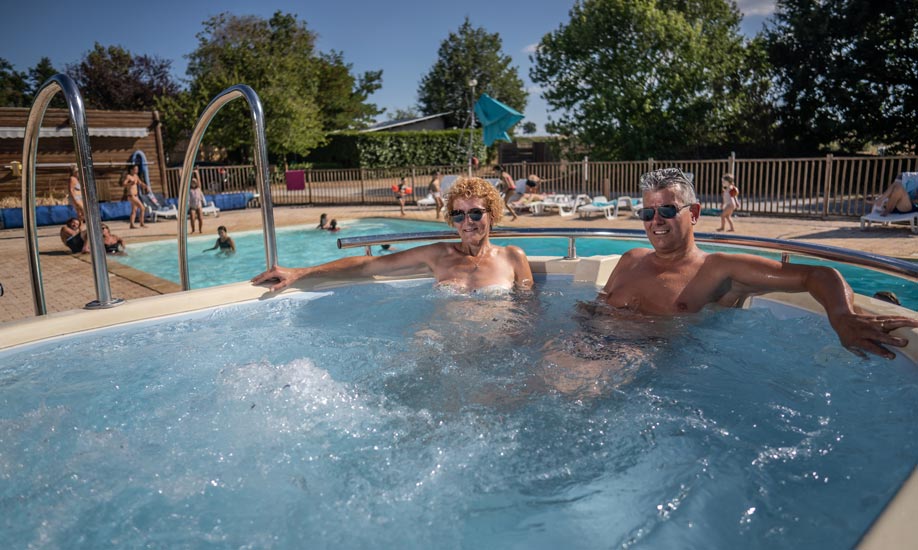 Information about the aquatic area
Some information concerning the aquatic space of the campsite of the lake of Bonnefon:
The aquatic area is open from the beginning of June to the end of September, every day from 10:00 am to 8:00 pm..
The large basin has a surface area of 100 M2, and the depth varies from 1 M to 1.5 M, the small basin has a surface area of 22 M2, and the depth varies from 0.45 M to 0.85 M.
There is a sanitary block adjacent to the aquatic area, with shower, WC (one of which is for children), washbasin and a complete cabin adapted for people with reduced mobility. Mandatory passage in the footbath and shower, before swimming in the pool basins.
Please note that bathing shorts and underpants are forbidden for reasons of hygiene and water quality. Only pants and boxers are allowed.