Mobile homes and chalets for rent in Aveyron
Our accommodations in Aveyron
We offer you a warm and personalized welcome in an exceptional setting, and we will do our utmost to make your stay an unforgettable souvenir inoubliable in the Land of the hundred valleys.
The charm of the campsite, the comfort in addition.
We have chosen the diversity of the types of rentals to to best meet your expectations in terms of comfort, proximity to nature, price …
Discover our different types of rentals from the equipped tent canvas to the premium chalet with a view of the lake.
In order to keep the desire to camp without owning a tent and camping equipment, you will be seduced by our furnished bungatoiles without sanitary facilities or with sanitary facilities (shower and WC). It is a ECO range "the simplicity of camping at mini prices". Our two types of canvas houses are 25m² accommodations well arranged with the essential equipment. A 7.50m² covered terrace with garden furniture and parasol allow you to enjoy the pitch.
To fully enjoy the charm of the campsite with the extra comfort, you will appreciate our freeflower tents of 37m² with a large covered terrace (25m2 living space and 12m2 covered terrace with hammock, cosy garden furniture) . This range COMFORT is the solution for keep the spirit of camping, in the middle of nature but with comfort and functionality. A small sanitary block is located nearby.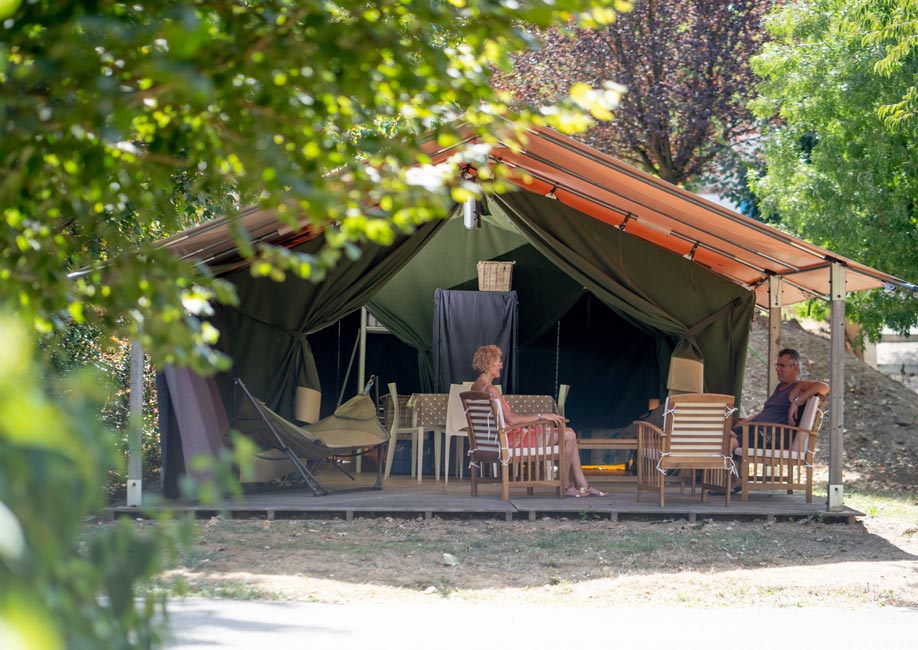 Furnished canvas bungalow ECO

Qté: 5

Qté: 10

Qté: 2

Mobilhome COMFORT 2 bedrooms

Qté: 4

Mobilhome COMFORT 3 bedrooms

Qté: 4

Chalet CONFORT + 1 bedroom

Qté: 4

Chalet CONFORT + 2 bedrooms

Qté: 8

Chalet PREMIUM 2 bedrooms

Qté: 3

Chalet PREMIUM PMR 2 bedrooms

Qté: 1

Chalet PREMIUM 3 bedrooms

Qté: 2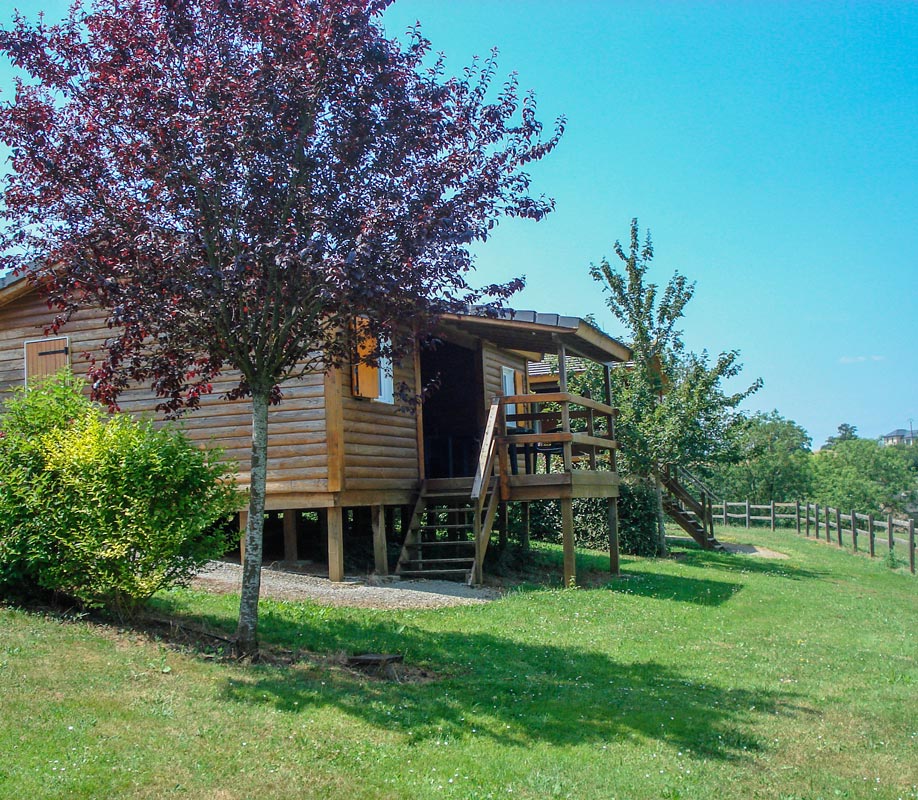 Our chalets and mobile homes for rent
You prefer a more modern habitat for your vacations, choose our comfort+ range : mobile homes 30m² 2 bedrooms or 3 bedrooms and our wooden chalets 1 bedroom or 2 bedrooms, all equipped with a covered or semi-covered terrace with garden furniture to share good times with family or friends.
A parking space for your vehicle, near the rental, is reserved for you to facilitate loading and unloading.
You may want to rent a small house with all the comforts. We propose you our chalets of the PREMIUM range with a view on the lake equipped with dishwasher. You will fully enjoy your vacations with your family or friends with the possibility to rent 2 bedroom chalets (with two double beds 140×190) or 3 bedrooms (accommodating up to 8 people).
We also offer a premium 2-bedroom PMR chalet equipped with a ramp and fitted for wheelchair access.
Arrivals and/or departures can be on Wednesdays and Saturdays in July and August for stays of 7, 10, 11 or 14 days. It is for you the possibility to organize the best possible duration of your stay according to your professional obligations, the risks of abundant traffic on certain weekends, and to manage your "vacation" budget as well as possible.
In order to organize departures and arrivals (and stewardship between the two), time slots are set up.
Arrival at the campsite from 16:00 (and until 21:00) For later arrivals, please contact us.
The departure from the campsite must be between 7H00 and 10H00 (on registration on the list of the inventory of fixtures available at the reception).
Departure and arrival days are free except July and August.
Our rates and pitches at the campsite